The use of social media has become an integral part of modern marketing.
A strong online presence is one of the most important aspects of being competitive in today's digital world. Due to the fact that billions of people use social media platforms on a daily basis, businesses have the chance to reach and engage with their target audience in real-time through social media platforms.
It is expected that the importance of social media marketing is going to increase even more in the year 2023.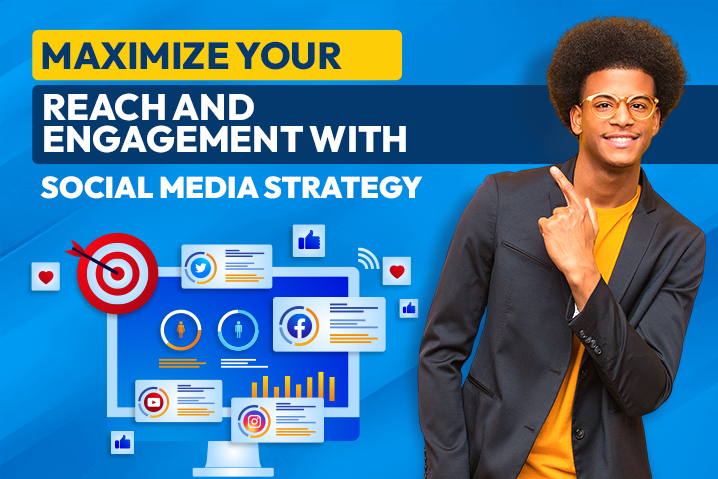 Jay Mehta, an expert in digital marketing, says that social media platforms are becoming increasingly sophisticated, offering a wealth of new tools and features for businesses to reach their target audience. In the past few years, video content has been used at an unprecedented rate for marketing purposes. In the era when platforms such as Instagram and TikTok continue to gain popularity, businesses have an opportunity to create engaging video content that catches the attention of their potential customers. Additionally, there is also a growing trend towards the use of augmented reality (AR) in 2023. In order to create engaging and interactive experiences that drive sales for a business, companies can leverage AR technology to create interactive experiences.
Additionally, Mehta emphasizes that consumers are becoming more selective about which brands they support as a result of social media marketing. Therefore, companies must develop strong relationships with their customers by ensuring that they provide them with valuable content on a regular basis and engage with them on a regular basis, in order to keep them engaged. There are a number of social media platforms available today, allowing businesses to share their brand story and offer promotions and discounts, as well as respond to the queries and feedback of their customers on these platforms. Taking such steps will enable businesses to build a following of loyal customers who are more likely to help their brand continue to grow in the future as a result.
Furthermore, with the rise of mobile usage, social media marketing is becoming more and more important as well. The number of smartphones in use around the world is expected to reach over half of the world's population by 2023. Hence, it is imperative that businesses ensure that their social media presence is optimized for mobile devices, in order to be able to reach their target audience wherever they are in the world. Businesses can also boost their chances of appearing in search engine results by having a mobile-friendly social media presence, which will allow them to reach a wider audience by enhancing their chances of appearing in search engine results.
Possibly one of the most important reasons why social media marketing will receive a lot more attention in 2023 is the fact that it will provide businesses with a low-cost way to reach their target audiences. Compared to traditional marketing methods such as print and television advertising, social media marketing is much more cost-effective when it comes to promoting your business online. Businesses have the ability to reach their target audience at a fraction of the cost of traditional marketing methods by using social media platforms to reach out to their target audience. As a result, social media marketing has become an attractive option for small businesses who are looking for a cost-effective means of reaching their target audience without breaking the bank.
As a final note, social media marketing is also expected to become more important in 2023 as it provides businesses with valuable insights into their target audience that can be used to better target their marketing efforts. In order to gain a greater understanding of what their target audience likes and dislikes, businesses can track metrics such as engagement rates, click-through rates, and conversion rates. As a result of this information, businesses will be able to make better data-driven decisions that will result in improved results as a result of future marketing strategies.
In conclusion, as businesses seek to reach their target audiences in new and innovative ways in the coming years, social media marketing is set to grow in importance in 2023, as businesses seek to find new and innovative ways to reach them. The rise of video content, augmented reality, and mobile usage has given businesses the opportunity to engage their audiences in an entirely new way. In conjunction with this, social media marketing allows businesses to reach their target audience in a cost-effective way, as well as provide them with valuable insights into the behavior of their target audience. Businesses can stay relevant in the fast-paced digital landscape of 2023 by leveraging the power of social media platforms.
ViralPep gives you control over your social media presence! Using a comprehensive social media calendar, you will be able to plan and schedule all of your posts in advance, in order to achieve a consistent and effective presence across all of your social media platforms. The stress of managing social media on a daily basis is over. With ViralPep.com, you can say goodbye to the stress of social media management on a daily basis and get a more organized and streamlined approach.