Did you ever wonder: what are social media metrics? The words "social media metrics" sound like one of the buzzwords you often hear but rarely understand in depth. The idea of tracking one's social media metrics can leave creators and advertisers confused, especially if they're encountering it for the first time.
According to a report by Sprout Social, the top three challenges that social media marketers face are measuring their ROI, identifying and reaching their target audience, and supporting their overall business goals.
Do you encounter the same problems? If so, you need to keep track of your social media activities and campaigns. Check the list of social media metrics below to get started.
The Importance of Social Media Metrics
There are many advantages to learning about social media metrics. For one, these figures will tell you how healthy or successful your social campaigns are. They'll also show you which areas need improvement and what types of audiences you haven't reached yet.
Another survey from Sprout Social revealed that 81% of businesses use social media publishing or analytics tools. Hence, your social media marketing stint won't be successful without essential marketing analytics tools. They'll serve as a handy guide to growing your business on social media.
What are Social Media Metrics?
Simply put, social media metrics are data. These data will tell you the impact of your social media efforts on your business, including your revenue rate, customer acquisition, publicity, and brand awareness. Reading these metrics and correlating them to what you need will give you the necessary information to leverage your business.
Social Media Engagement Metrics
As the term suggests, engagement metrics measure the number of engagements or interactions your posts receive on social media. Now, your basic understanding of engagements may only include reactions and comments, but there are several other metrics that you can keep track of, including:
Amplification Rate. The amplification rate is measured by the ratio. It measures the social shares of every post opposite your total number of followers. For example, if you have 1,000 followers and only 10 people shared your post, the ratio or the amplification rate would be lower. Ideally, the ratio should be 1000:200.
Applause Rate. The applause rate measures the number of positive reactions your post receives. For example, heart and wow reactions on Facebook are considered positive reactions.
Virality Rate. The virality rate measures the number of people who shared your posts compared to the number of unique views your post had.
Average Engagement Rate. The average engagement rate counts all types of interactions on your posts—positive, negative, and neutral.
Social Media Advertising Metrics
According to a study by Content Marketing Institute, 83% of B2B marketers use social media advertising on multiple platforms. To evaluate how your social media advertising works, you need to analyze the following metrics:
Cost per click (CPC). The CPC will tell you how much you need to pay every time someone clicks on your ad. If your CPC is too high, it isn't a good sign because it means that you might not be able to recover your advertising expenses.
Click-through rate (CTR). These metrics are accumulated by dividing the number of times your ad is shown by the number of clicks your ad receives.
Bounce rate. The bounce rate is measured by the number of people who visit your site and then leave immediately. You can also keep track of visitors who stay and navigate other parts of your website.
Return on investment (ROI). Your ROI is measured by the number of social media posts that create action divided by your investment to achieve those posts.
Social Media Metrics for Different Platforms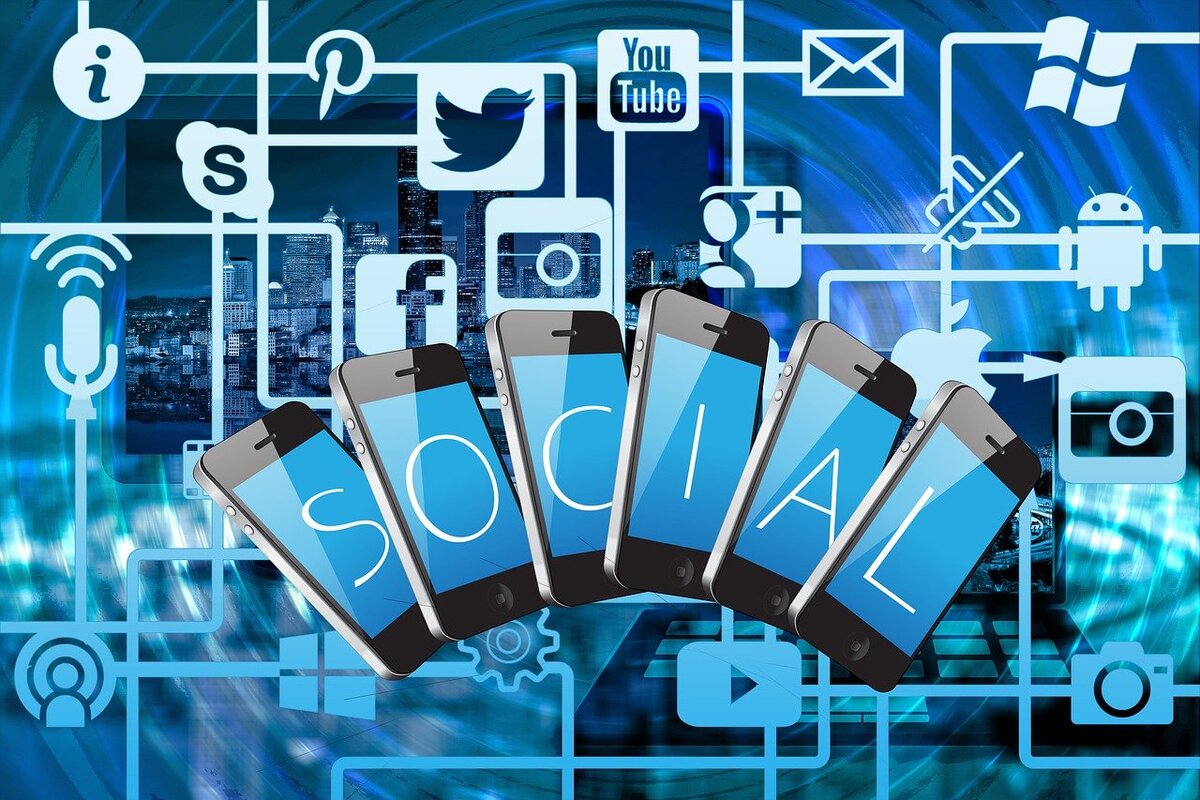 Exploring the different metrics on various social media networks will help you understand which platforms are best for your social campaigns and which ones need improvement or should be of least priority.
Facebook Metrics
Impressions. This will tell you how many times people saw your posts. Even if they don't react or comment on your posts, they will be counted as impressions as they see them.
Reach. Say you're posting about the best media communications degree online. This type of metric will inform you how many people were exposed to your message when you ran an ad campaign.
Video Engagement. This will give you metrics about how well your video performs on Facebook—number of shares, comments, and reactions.
Click-through Rate (CTR). This type of metric will measure how many people actually clicked on your ad rather than just scrolling past it or ignoring it.
Instagram Metrics
Impressions. On Instagram, impressions mean how often people see your displayed post or content.
Reach. Like Facebook, Instagram reach measures how many unique views your post or story had.
Most Engaged Hashtags. These are hashtags used often by Instagram users in a particular period.
Discovery. This metric measures how many unique users discover your story on Instagram.
Twitter Metrics
Average Tweet Performance. This measures how your tweets perform on average and allows you to implement a better strategy for your brand marketing.
Audience Interests. This shows how much the audience is interested in your tweet.
Engagement Rate. The engagement rate records the number of interactions your tweets have with your followers.
Follower Growth. The follower growth indicates the amount of growth your followers had.
LinkedIn Metrics
Engagement Rate: This represents the number of positive and negative interactions you have on Linkedin.
Employee Advocacy Analytics. These analytics help you gauge the current trends in employee management and member engagement.
YouTube Metrics
Subscriber Count. This type of metric will tell you how many subscribers you have or how many dedicated viewers are waiting for your posts.
Engagement. This engagement reflects the number of engagements your videos have, including positive and negative ones.
Watch Time. The watch time shows the length of time that viewers watch your videos.
Negative Metrics
Aside from measuring positive metrics, you should also note negative analytics to enhance your advertising campaigns.
Churn Rate/Attrition Rate. It measures the rate at which customers stop shopping for your products.
Unsubscribes/Unfollows. As the term suggests, this type of metric shows how many users unfollowed or unsubscribed your social media profiles.
Negative Reviews. It leaves a vocal sentiment of people's bad experiences, either through interacting with your brand or purchasing your products.
Set your Social Media Metrics with Viralpep
If you feel like you need a little help with managing your social media metrics for your business, Viralpep is the answer. It features a great design and much power while giving you flexibility with what you need.
Wrap Up: Tracking Social Media Metrics is Vital for Your Social Media Marketing Campaigns
With all these helpful tips and the right social media metrics tools, you can surely get the hang of your social media analytics. Just know what you need to evaluate in your social media marketing campaigns and leverage your business with Viralpep.