The digital marketing world is now getting more and more fierce. New updates and tools are hitting the market monthly to increase users' convenience globally.
One such amazing tool got launched on 5th July 2023, named Threads App. It's nothing but an Instagram-based application that allows users to focus on conversations rather than visual content.
In this application, you will notice a design reminiscent of Instagram's comment section while also providing Twitter-like features, including the ability to reply to and share posts.
In simple terms, Twitter has a hard competitor- Instagram Threads App. And that's what we've gathered here to discuss more about this tool.
Inspiring Features Introduced in Instagram Threads App
Instagram Threads is an alternative platform for Twitter as it is equipped with all the features that have been given, like Twitter.
Twitter provides you with a word limit of 280 words. In contrast, the Threads app has a limit of 500 characters.
Apart from text-based conversation, you have an inspiring option to post links, photos, and videos. Here, the video limitation is given for up to 5 minutes.
You can easily share your Threads posts to your Instagram Story. Or you'll get a link where you can quickly share it on the post directly as a link or to any specific social media platform.
Read also: The importance of social media for your business in 2023
How to Use Instagram Threads?
If you're an active user of Twitter, the Threads app is an easy-to-use tool for you. If you imported your followers from Instagram, you'd already recognize some of them on your feed.
You can interact with those posts or create your own by tapping the pencil icon on the bottom navigation bar.
It's time to highlight the essential steps to install Instagram Threads app on your mobile device.
Step 1: Type "threads" in the search bar of your Instagram. You'll get a ticket emoji in the search bar. And that's what Threads is…..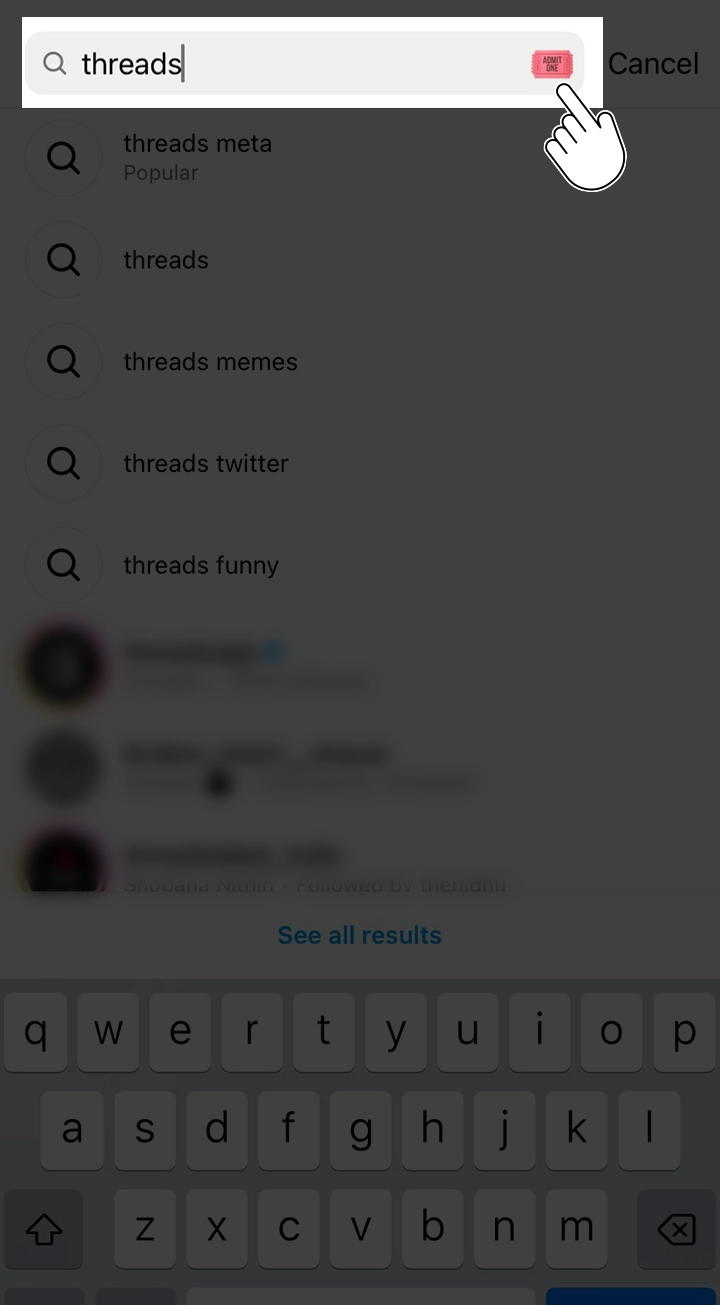 Step 2: The next step is to tap that particular ticket simply, and a spinning ticket will appear on your screen, which includes the Threads logo, your username, and the launch date and time. There's also a Get Threads link at the bottom of the screen.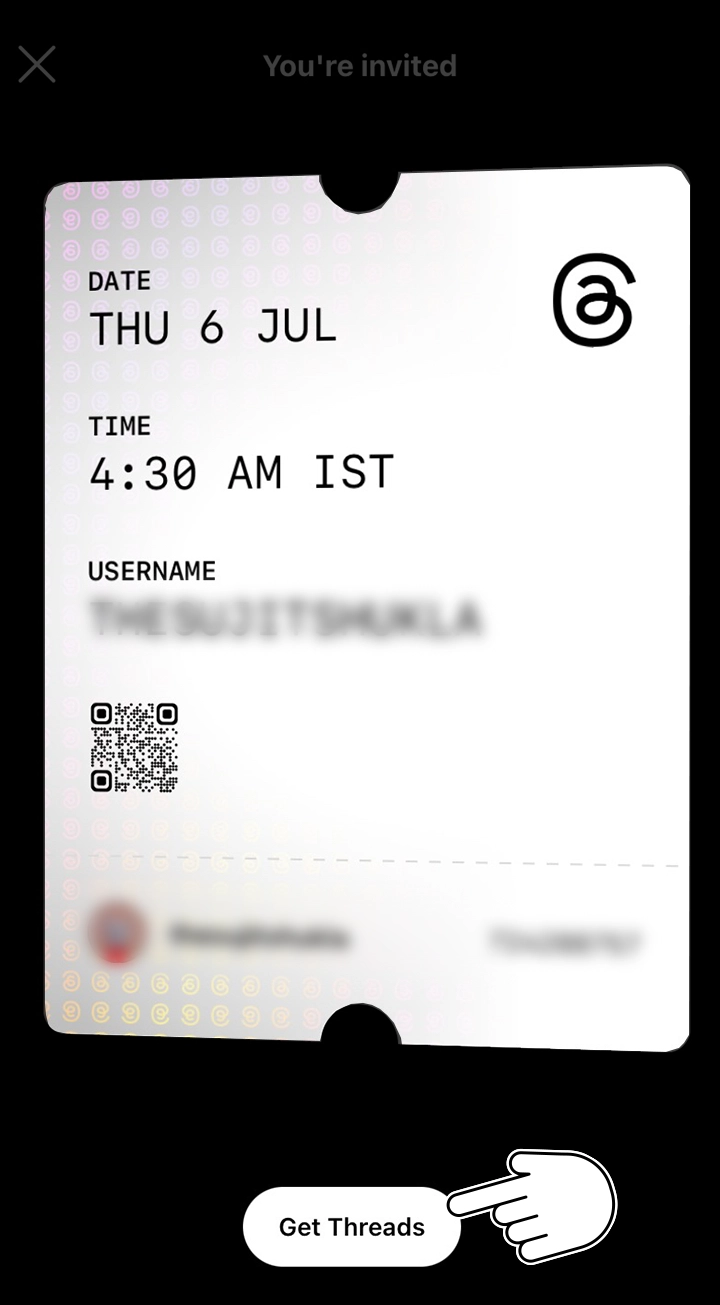 Step 3: Click the "Get Threads" button, and iOS users will be taken to the App Store to sign up and be notified when the app is released.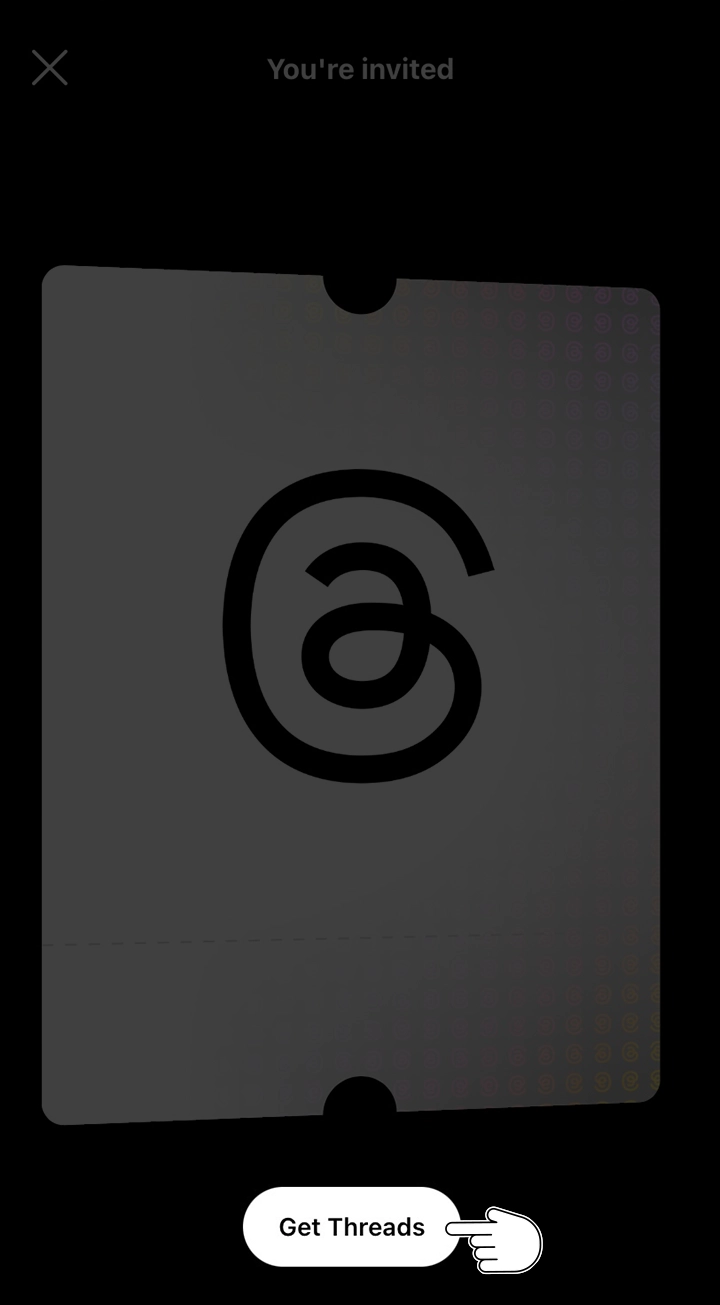 Difference Between Instagram Threads and Twitter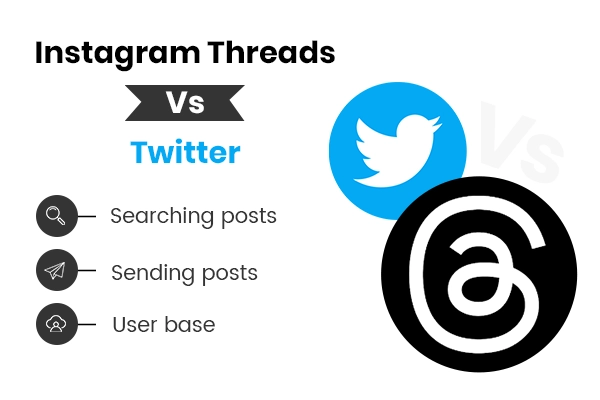 Instagram Threads is still a minimalist app with few features. Here, we will compare Instagram Threads and Twitter with three basic scenarios.
Searching posts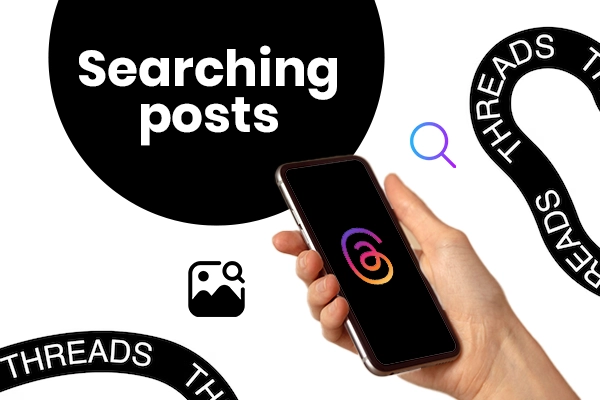 If you look at Twitter, you'll find a complex search function, making it a big challenge for users to explore tweets and trending topics. But that is not the case with Instagram Threads; it allows you to search for people to follow simply.
Sending posts
Unlike Instagram, Threads does not specifically allow you to send posts directly to other users. But… but… do not consider it as a con; it's just the beginning of the app's journey and will likely evolve with time.
User base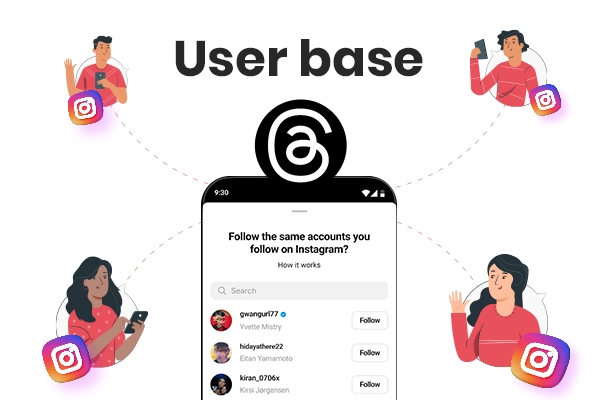 But Instagram Threads' greatest advantage over Twitter is that Instagram's massive user base backs it. Add to that the ever-growing dissatisfaction surrounding Elon Musk's Twitter leadership, and you have a winning formula.
Threads app isn't the first Twitter alternative; there's Bluesky, the Jack Dorsey-backed Twitter clone; Mastodon, the 'anti-Twitter'; Substack Notes, and many more.
However, since they had to build their audiences from scratch, they can feel empty and therefore unappealing to users accustomed to the more lively Twitter.
Ease of use is also an important factor in new social media platforms, and Mastodon is often seen as too technical for the average user.
Read also: Boost Your Social Media Reach with Scheduling Tool
Signing Up For Instagram Threads App is Fairly Simple
We all know that Threads is now widely available on both Apple's App Store and Google's Play Store.
Just download it, launch it, tap on 'Log in with Instagram,' and hit the 'Import from Instagram' button to get started.
Key Steps to Download Instagram Threads App
The Instagram Threads App will be available for both iOS and Android. Let's explore the primary steps you must take to download the Instagram Threads app for both platforms.
Instagram Threads App for iOS
Launch the App Store on your Apple gadget.
Type "Instagram threads" in the Search tab and tap the Search button.
Find the Instagram Threads app in the search results.

Select an app icon to access the home screen of an app.
Tap the "Get" or "Install" button on the app page.

Authenticate using your Apple ID when prompted.
Allow the program to install.

The installation puts Instagram Threads on your Home screen or App Library.
Instagram Threads App for Android
Visit the Google Play Store for Android.
Type in "Instagram threads" and hit the search button.
Find the Instagram Threads app in the search results.

Select an app icon to access the home screen of an app.
Just tap on the "Install" button to download the app.

If asked, look into the app's permissions and give it what it needs.
Wait for the app to install.

Instagram Threads appear on your home screen or app drawer after installation.
Read also: How to Go Global with Your Social Media Marketing
Conclusion
Threads app offers Instagram users a unique and intimate messaging experience, focusing on close friends and fostering more personal connections.
With its auto status updates, customizable chats, and seamless integration with the Instagram ecosystem, it has carved out its space within social media messaging apps.
Whether seeking enhanced privacy, streamlined communication, or a more visual and interactive platform, the Threads app delivers a tailored messaging experience that complements the broader Instagram universe.
FAQs
Can I use the Threads App without having an Instagram account?
No, you need an existing Instagram account to use the Threads App. It is designed to work with Instagram, leveraging your current connections and close friends lists on the platform.
Can I use the Threads App to message people not on my close friends list?
While you can message people not on your close friends list through the Threads App, its primary focus is communicating with your selected close friends. You can continue using Instagram Direct within the main Instagram app for broader messaging purposes.
Is Threads App a secure messaging platform?
Threads App offers end-to-end encryption for messages, meaning your conversations are secured and can only be accessed by you and the intended recipients. However, it's important to note that no messaging platform is entirely immune to security risks, so it's always advisable to exercise caution while sharing sensitive information.
Can I control who sees my status updates on the Threads App?
You have control over who sees your status updates on the Threads App. You can share your status with all your close friends or customize the audience by selecting specific individuals or groups. This allows you to have more privacy and share updates only with the desired recipients.
Is Threads App available worldwide?
Yes, Threads App is available for download and use worldwide. However, it's worth noting that app availability may vary based on regional restrictions or limitations imposed by app stores in specific countries.
How private is Instagram Threads?
If we talk about the privacy concern for Instagram, the Apple App Store will provide you with the list of permissions that users have to grant, which includes access to their "Financial Info" and "Sensitive Info."